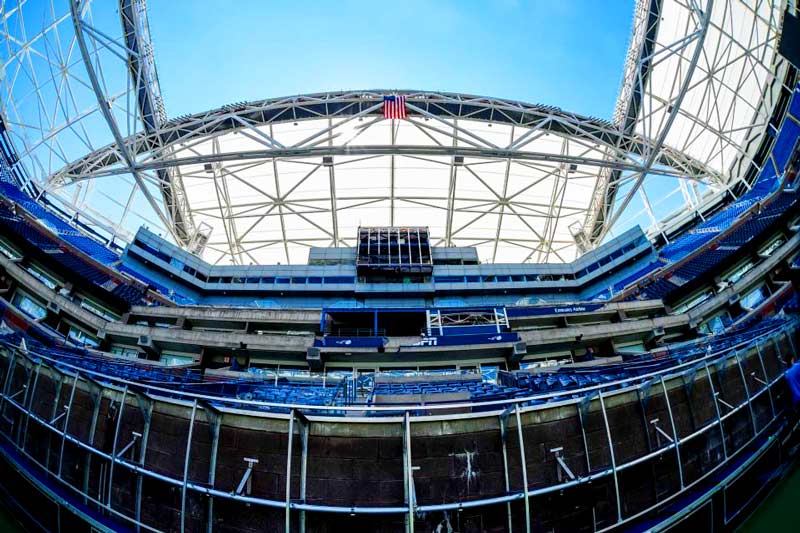 If you're a tennis fan, and have been looking forward to the upcoming US Open (August 31 – September 13, 2015), you might check on their official website (www.usopen.org) and read:
"Fans coming to this year's US Open will not have to look long or hard to discover what's
new at the 2015 event. They need only look up. The superstructure for the roof over Arthur Ashe Stadium is
complete, with more than 6,000 tons of steel surrounding Arthur Ashe Stadium in a technological first:
constructing a stand-alone support system for a retractable roof over an existing stadium.
With the final piece of steel placed in late spring, the structure that ultimately will hold the retractable roof is now in place. Work will start up again immediately following the 2015 US Open on the two retractable panels as well as the installation of a ventilation system; the retractable roof will be ready for the 2016 US Open."
Since the roof is not yet complete, though, the organizers were worried about shadows from the roof elements causing problems for the players on the court, so they ordered temporary shades, built with over 60,000 square feet of Comtex White from Polyfab USA.
The shades were built by Solar Shade USA LLC of Rich Hill, MO. and installed by Birdair, Inc.